2016-2018
inutec conducted numerous technical inspections on existing PV systems in Germany. Errors were eliminated. Appraisals were made. On many existing PV systems, defective inverters were replaced by suitable new devices.
In addition, the inutec solarcenter delivered PV components such as modules inverter batteries, charge controller, holding rack to some countries of the world. inutec planned and designed many of these systems in advance. Also finished plants were delivered.
These included off-grid telecommunication systems, DC and AC coupled systems, on- and off-grid systems, large-scale systems as well as small home systems.
Many solar companies, project owners and decission makers attended the courses of inutecs The Academy to train for several days in the field of photovoltaics.
Some companies booked inutec's In House Trainings and Technical Advisory. Many companys asked for a complymentary design or have sent their plant designs to inutec where they have been checked and improved. 
The inutec Team also joined many course of qualification and further education.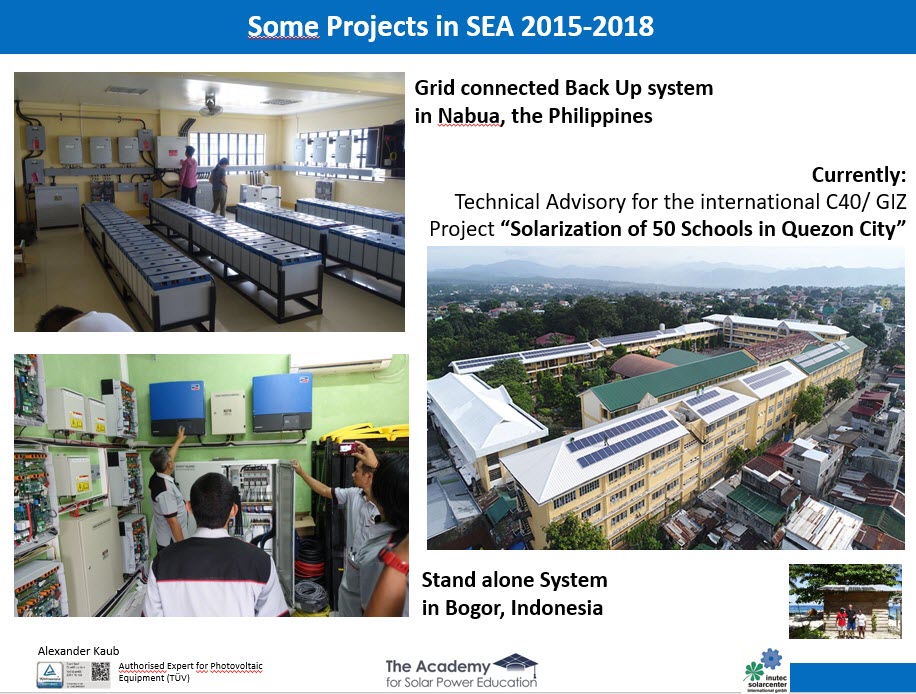 Village power supply on Karampunag Island:
In 2017, inutec delivered hundreds of bidirectional Sunny Island battery inverters, grid connected inverters, monitoring system and accessories to power four villages on Karampuang Island, Sulawesi, Indonesia.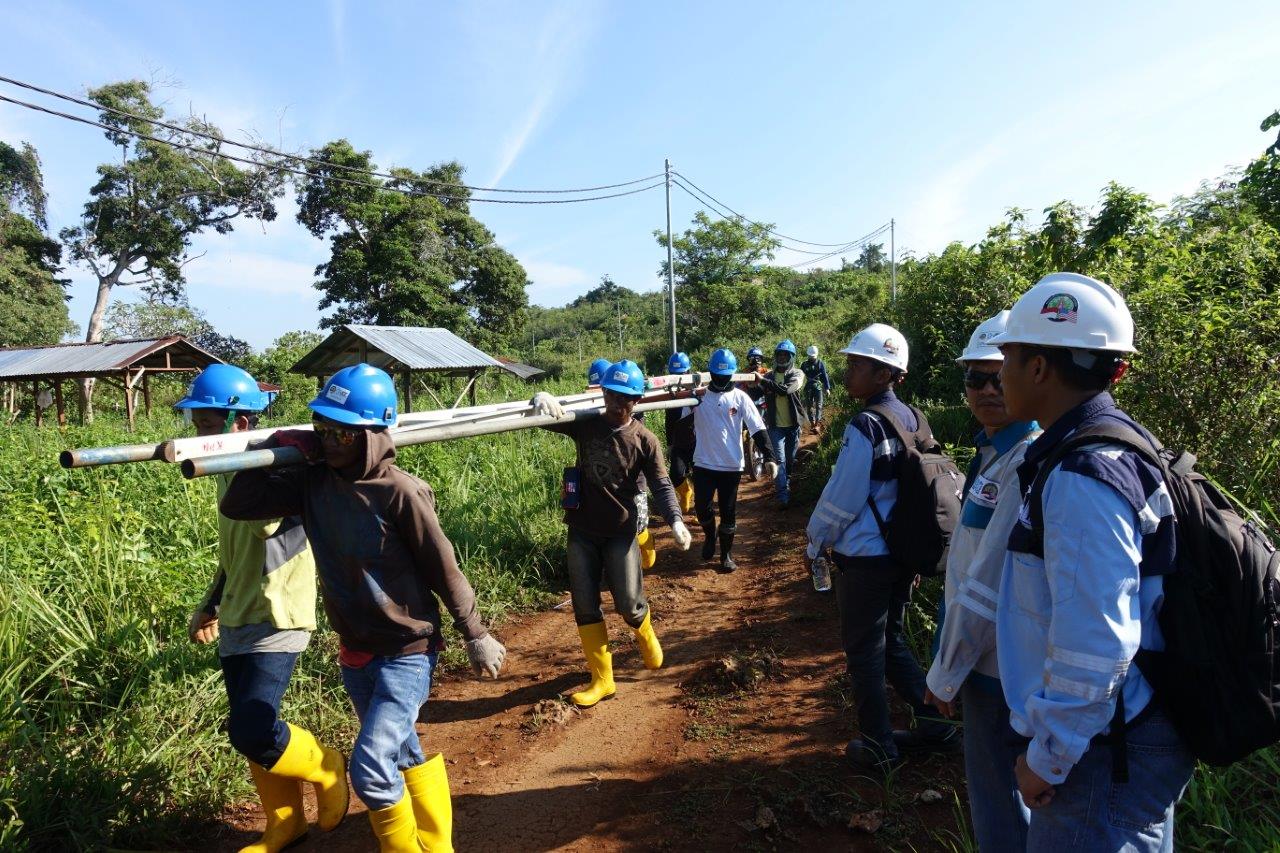 inutec also supported the project in planning and with technical advice. Here Alexander Kaub at a technical inspection of the plant.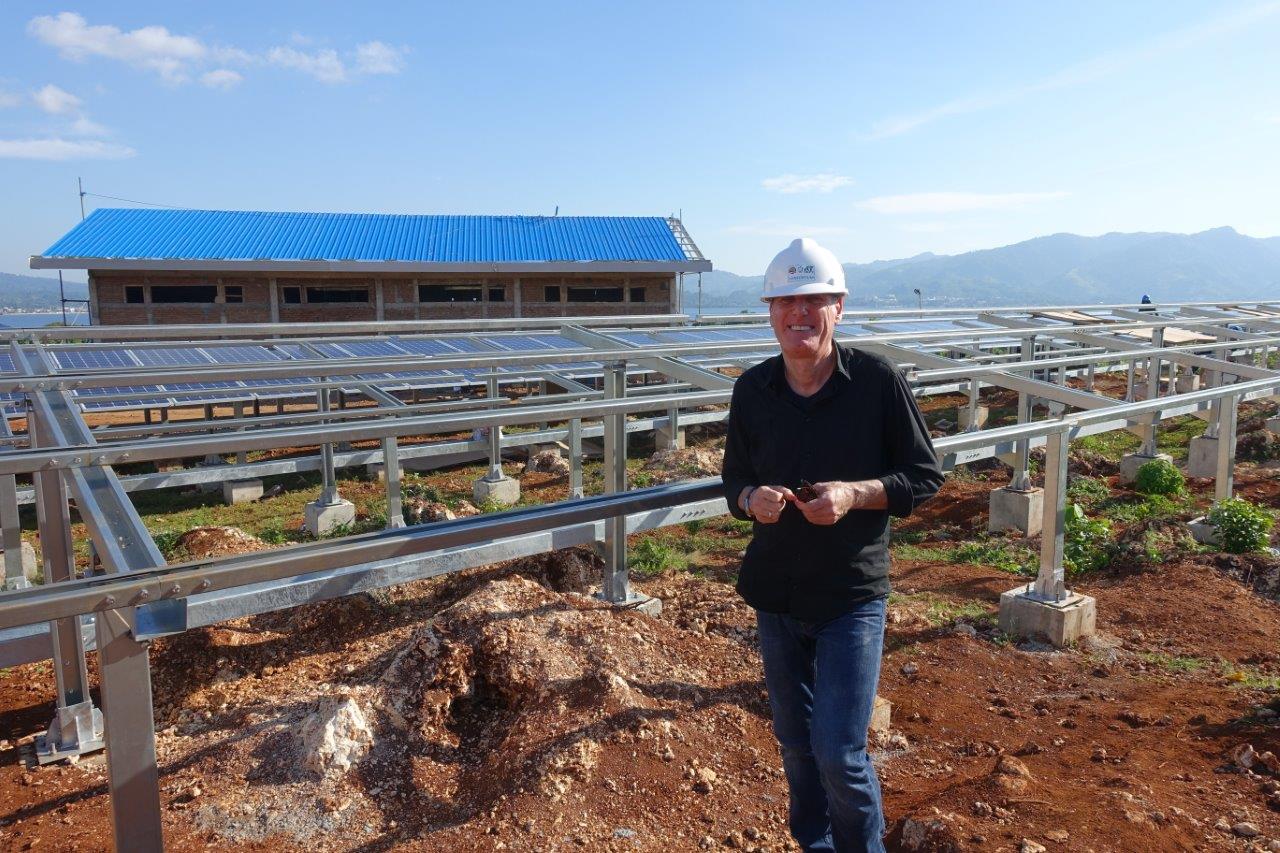 Shed and PV modules in one of the plants, 250 kWp installed. In total, 4 such off-grid plants were built for 4 villages on Karampuang. On the island there is now a public network, which is fed only by the sun. At night, battery systems supply the electricity stored during the day.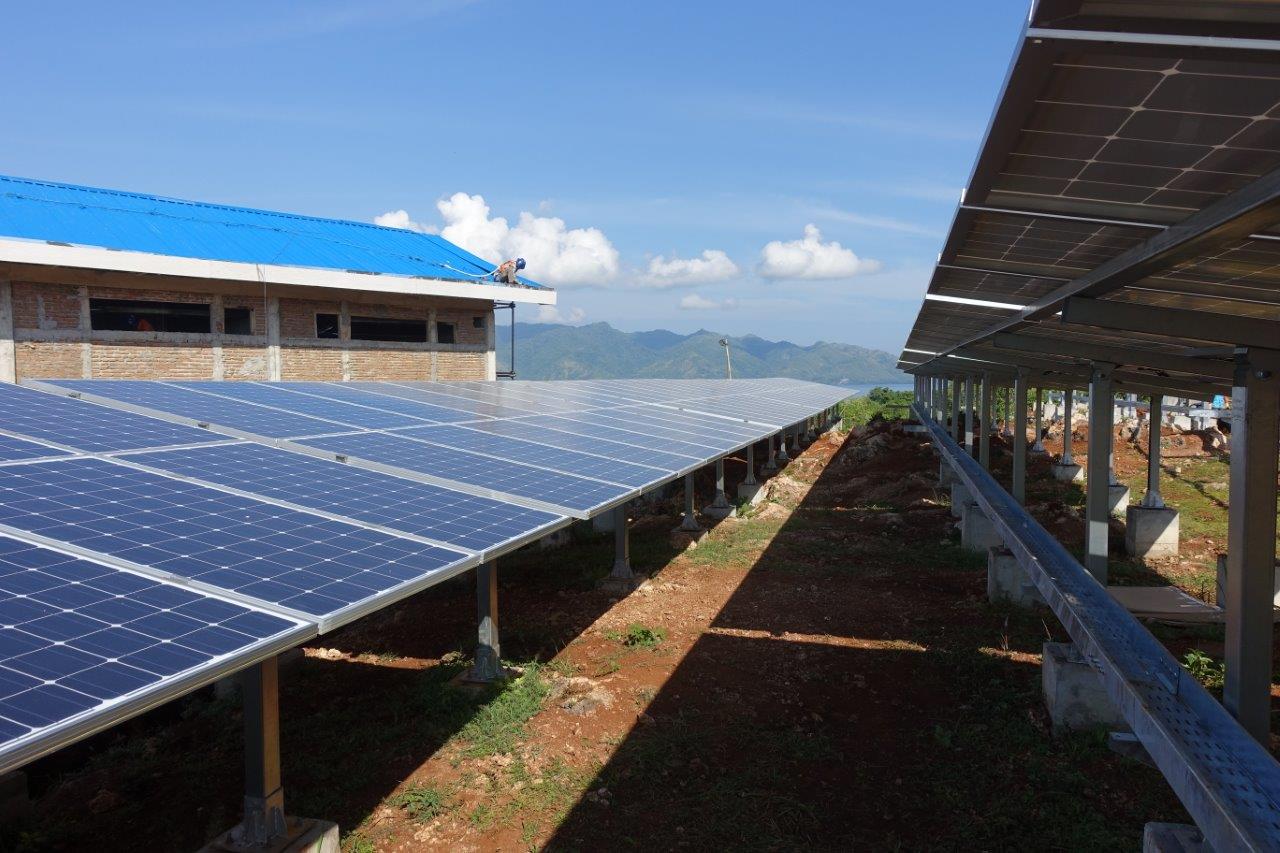 In contrast, a small home system on Raja Ampat, Indonesia. Here is a freezer operated, photo after checking the system.
Back Up System in Nabua, Philippines, with SMA STP 50 Core 1 inverter, 6 Sunny Island Batterie inverter, 50 kWp PV and 5000 Ah Battery Bank. System designed, delivered and inspectet by inutec, the installation was guided.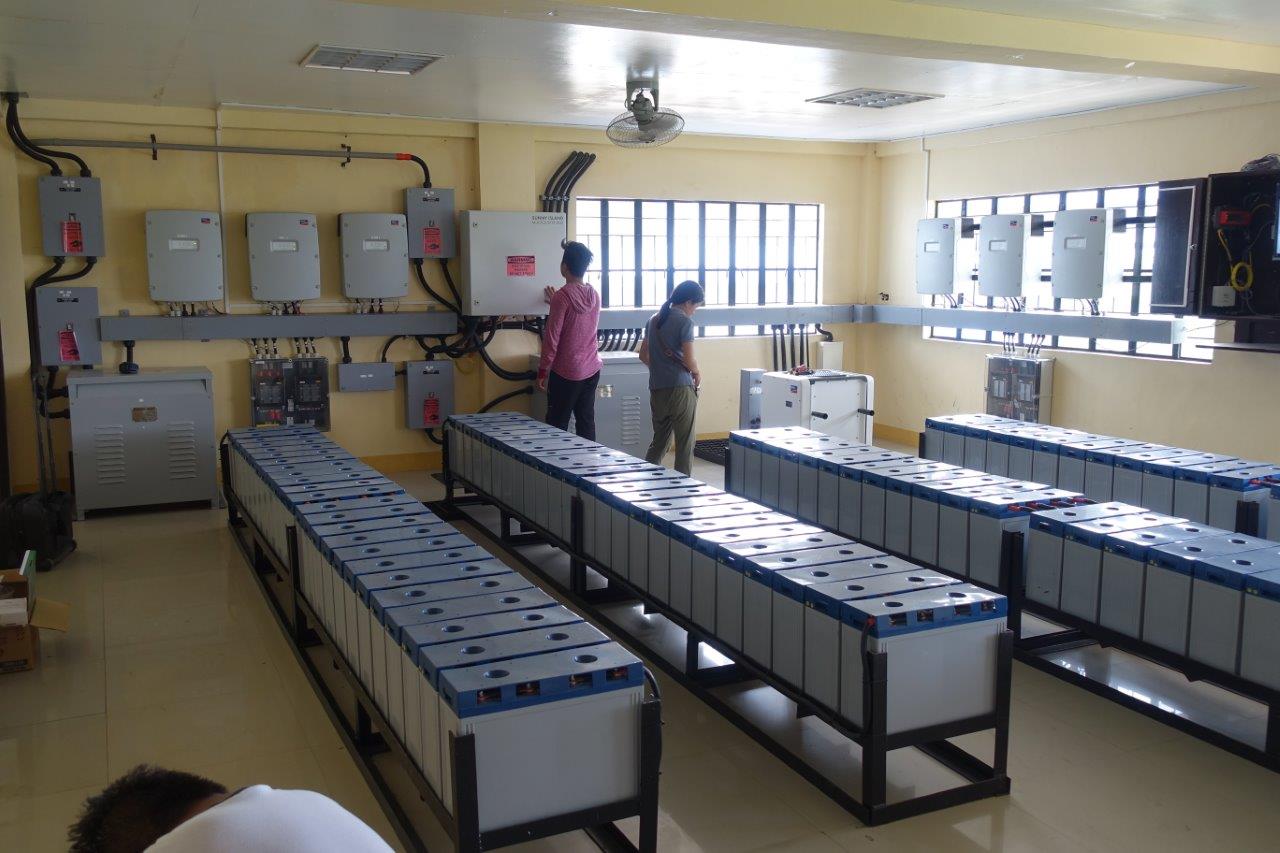 Off Grid System with 9 Sunny Island inverter, SMA Multicluster Box12.3 and Sunny Tripower inverter near Jakarta, Indonesia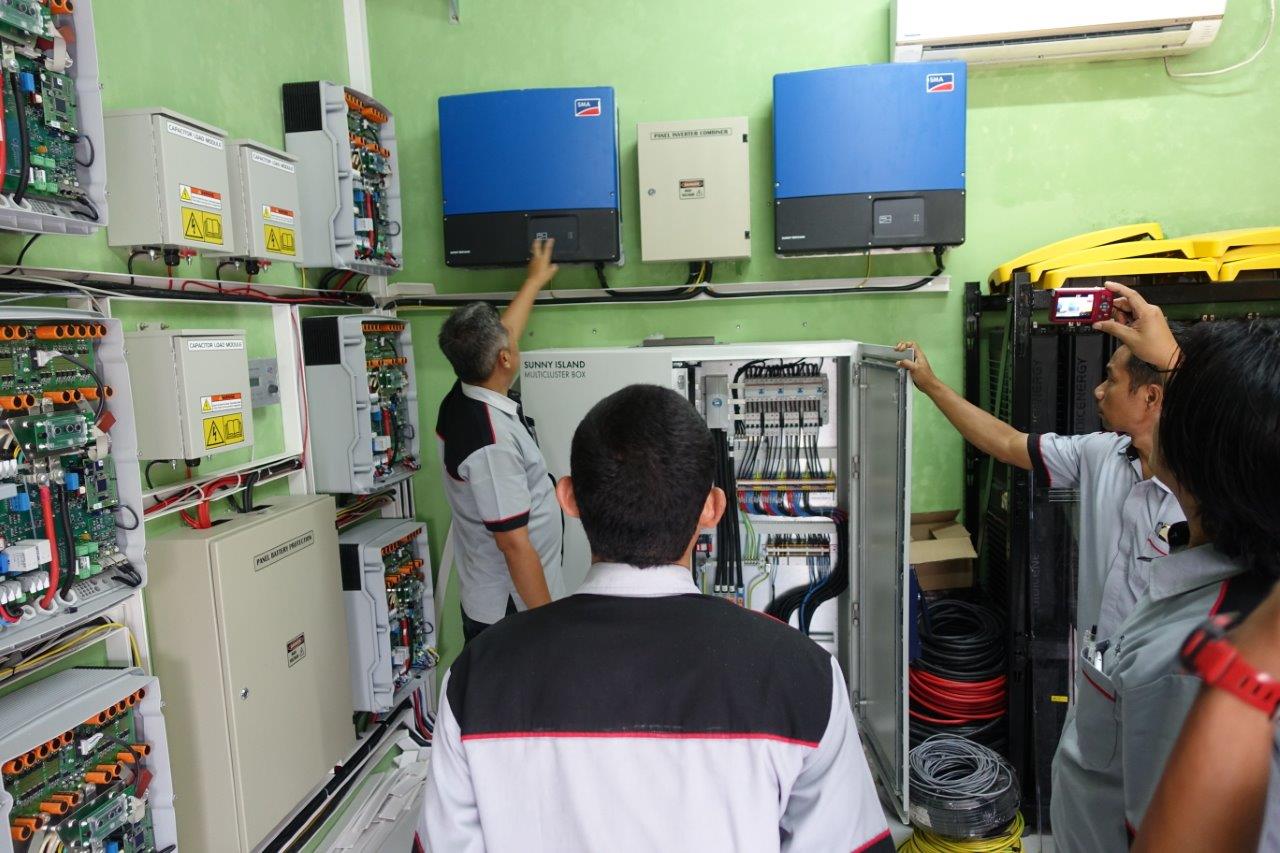 Have a look also at our planend Large Scale photovoltaic systems
Have a look also at out turnkey installd rooftop photovoltaic systems