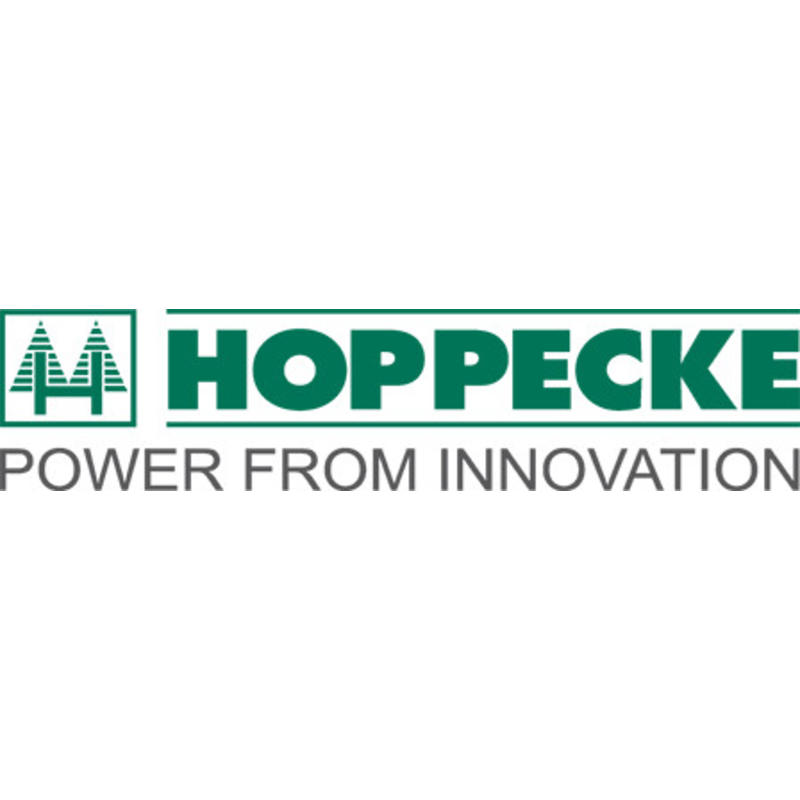 HOPPECKE
Hoppecke is the largest producer of industrial battery systems in European ownership. Founded in 1927 and based in Brilon, the family business produces in Germany and offers all innovative and proven storage technologies. The Hoppecke Group has 21 subsidiaries, 14 production plants and more than 2,000 employees worldwide. Half of all DAX (German blue chip stock market index) companies are customers of Hoppecke.
The name "Hoppecke" was created by the settlement near the river Hoppecke in Brilon's district Hoppecke.
About Hoppecke Batteries
Hoppecke focuses on 4 areas of application: storage of regenerative energies (sun), secured power supply (grid), emission-free drives (trak) and railway and metro-systems (rail).
In addition to batteries and cells, Hoppecke also has complete energy systems with the most modern charging technology, monitoring units and engineering in its portfolio.
In the still valid company principles of 1987 it is formulated that Hoppecke wants to fulfill the requirements of the markets particularly well, reliably, flexibly and innovatively.
Contact
Accumulatorenwerke HOPPECKE Carl Zoellner & Sohn GmbH
Bontkirchener Str. 1
59929 Brilon
Germany
Phone: +49 (0) 2963 61-0
Fax: +49 (0) 2963 61-449
E-Mail: [email protected]
Website: https://www.hoppecke.com/en
Read more
Read less