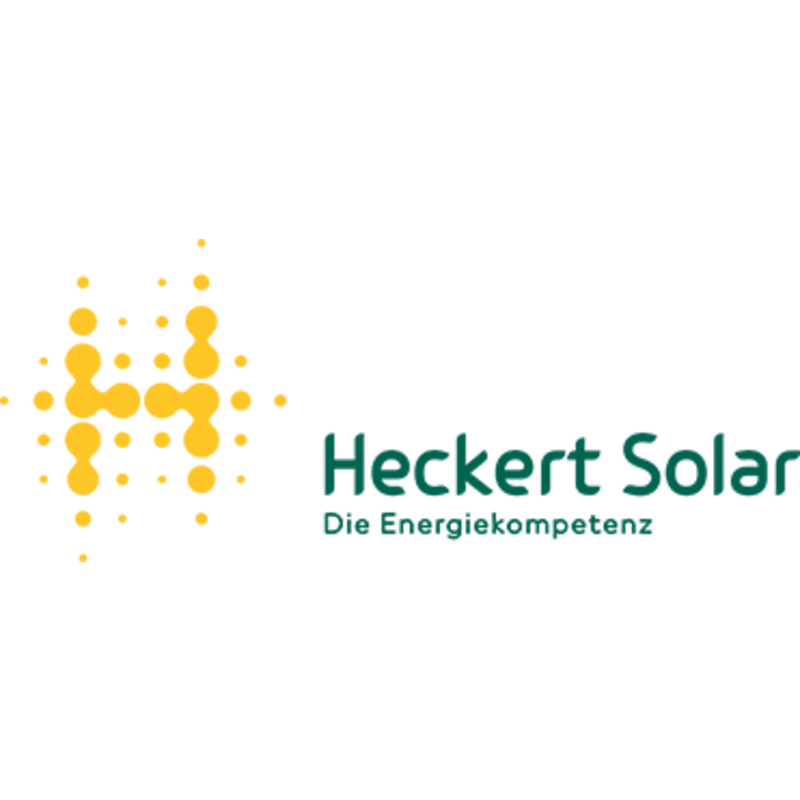 Heckert Solar
Heckert Solar GmbH is a renowned manufacturer of high-performance solar modules. The German company was founded in 2001 in Chemnitz.
About Heckert Solar
Heckert Solar produces exclusively in Germany at the location Chemnitz in Saxony. The company uses the latest highly automated assembly lines with a nominal manufacturing capacity of 400 MWp / year.
Heckert Solar uses only high-quality material from well-established suppliers. As a result, modules from Heckert Solar are among the most profitable "Made in Germany" photovoltaic modules, making them the first choice for customers who deliberately value quality when making long-term investments.
Quality
Heckert solar modules have an extremely high degree of efficiency and are very robust. Installation is quick and easy.
A hollow-chamber profile was specially developed for the especially warp-resistant frame with high-tech aluminium alloying. Combined with an innovative adhesive technology and highly transparent and toughened ESG solar glass, an above-average resilience is guaranteed.
All modules are delivered with plus sorting of up to 0 / + 4.99 Wp. In addition, the solar modules are TÜV-certified and bear the CE mark (Conformité Européenne).
The TÜV certifies NeMo® solar modules a permissible snow load of 5400Pa (test load: 8100Pa). That makes these modules suitable even for regions especially rich in snow.
Warranty
Heckert Solar supplies the NeMo® range with an 11-year product guarantee (extendable up to 15 or 20 years) and a performance guarantee of 90 % for 10 years and 80 % for 25 years.
Video
Contact
Heckert Solar GmbH
Carl-von-Bach-Str. 11
09116 Chemnitz
Germany
Phone: +49 (0) 371 45 85 68 0
Fax: +49 (0) 371 45 85 68 880
E-Mail: [email protected]
Website: https://www.heckertsolar.com/en
Read more
Read less